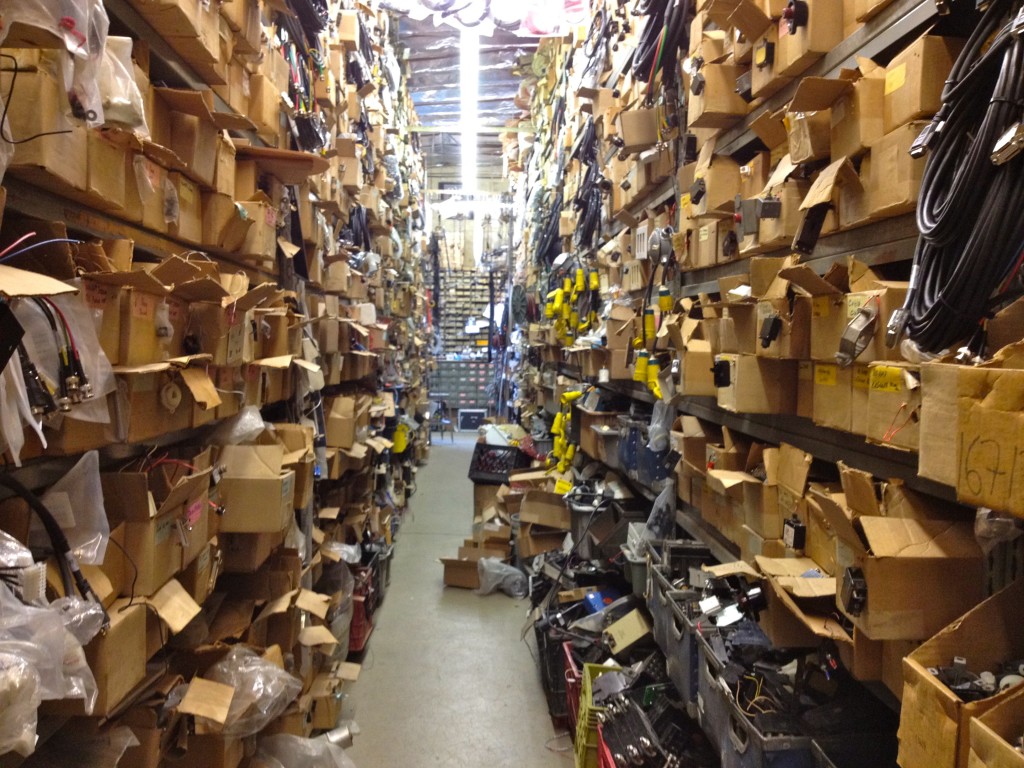 Silicon Valley Surplus Stores
If you plan on visiting any of the stores below, please go to their websites and check for opening hours. Some are open on Saturdays, some are not.
HSC Electronic Supply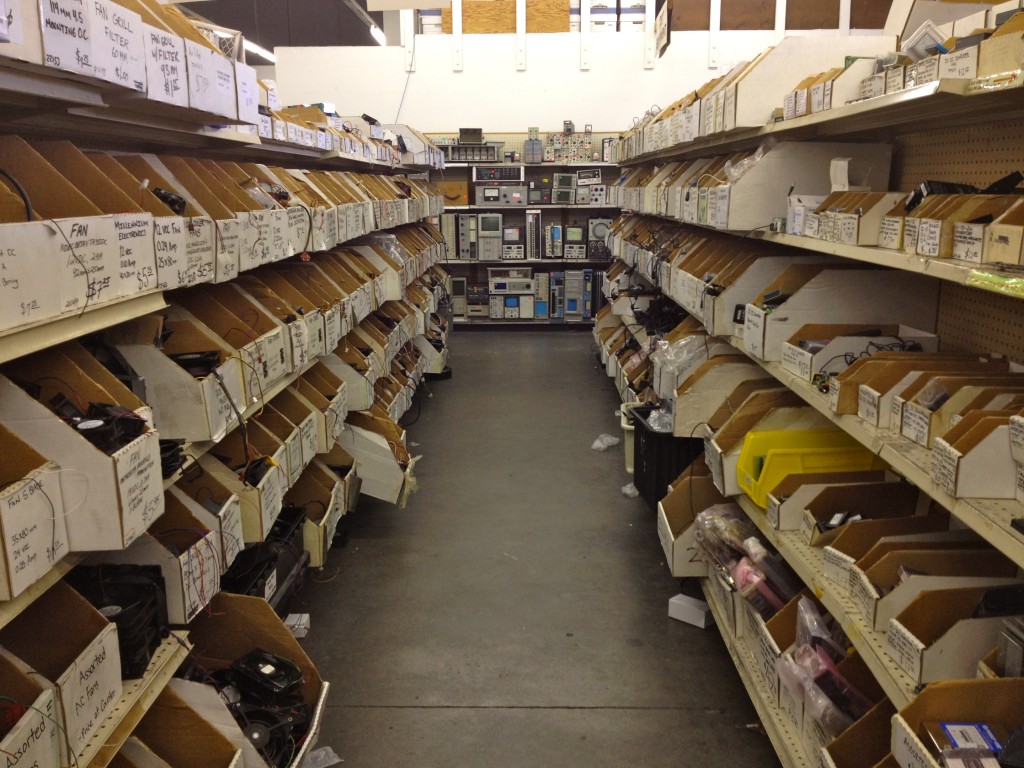 The first store on this list is HSC or Halted Specialties Co. as it was named when it started back in 1963. Here you will find a mixture of various components and connectors in addition to used lab equipment and computer parts. I have found SMD ZIF sockets sold at $ 0.10 per pin and button caps for lighted switches at $ 0.15 a piece, but you never know what to find, since the selection changes based on what they get in.
You find them at:
3500 Ryder Street Santa Clara, CA 95051
More information and a peek at their selection at http://halted.com/
Weirdstuff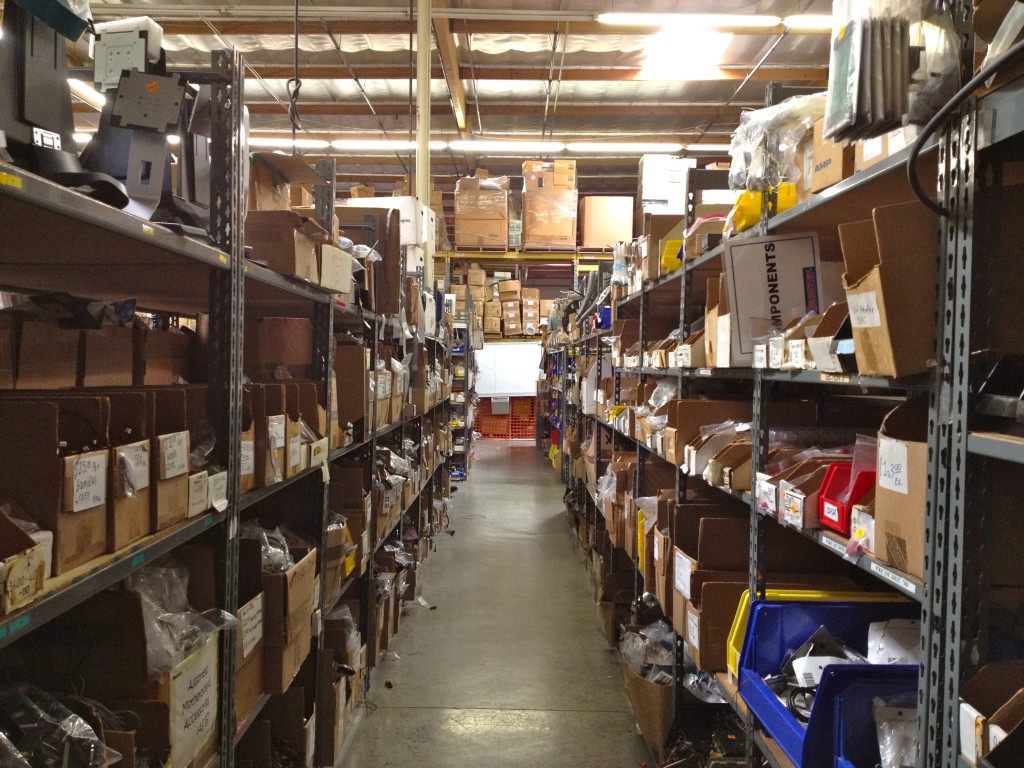 At Weirdstuff they don't have that many single components, but instead specializes in used computer parts of any kind. If you need a cheap computer with a serial or parallel port, you can find it here. They also have a lot of older networking equipment and other office equipment like headsets or POS devices like barcode scanners etc.
Weirdstuff has they showroom and warehouse at:
384 West Caribbean Drive Sunnyvale, CA
More info at http://weirdstuff.com/
Advanced Component Electronics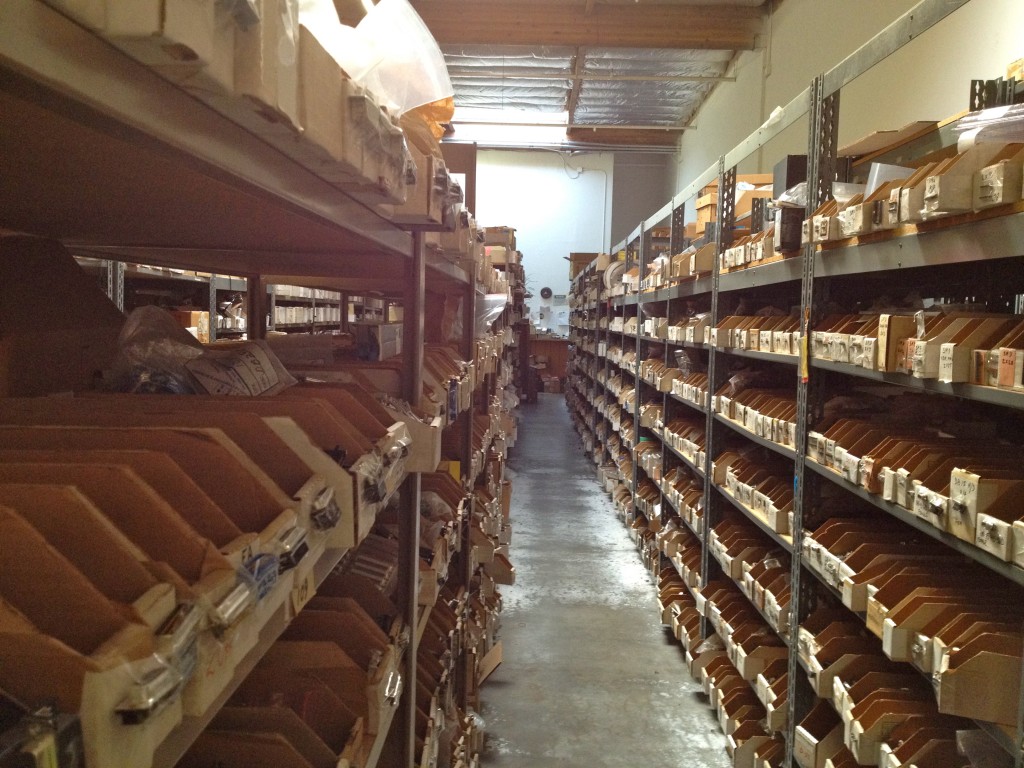 Advanced Component Electronics or ACE for short is almost exclusively dealing in components like logic chips in DIL housings, where they have a complete aisle with sorted tubes of 74xxx in easy to use through hole versions or various connectors, switches, LED, passives etc. you might need for your project. Most components seems to be unused, but with a few years on the shelves.
You find ACE at:
1810 Oakland Road, Suite C San Jose, CA, 95131
Or by visiting their website at http://www.acecomponents.com/
Excess Solutions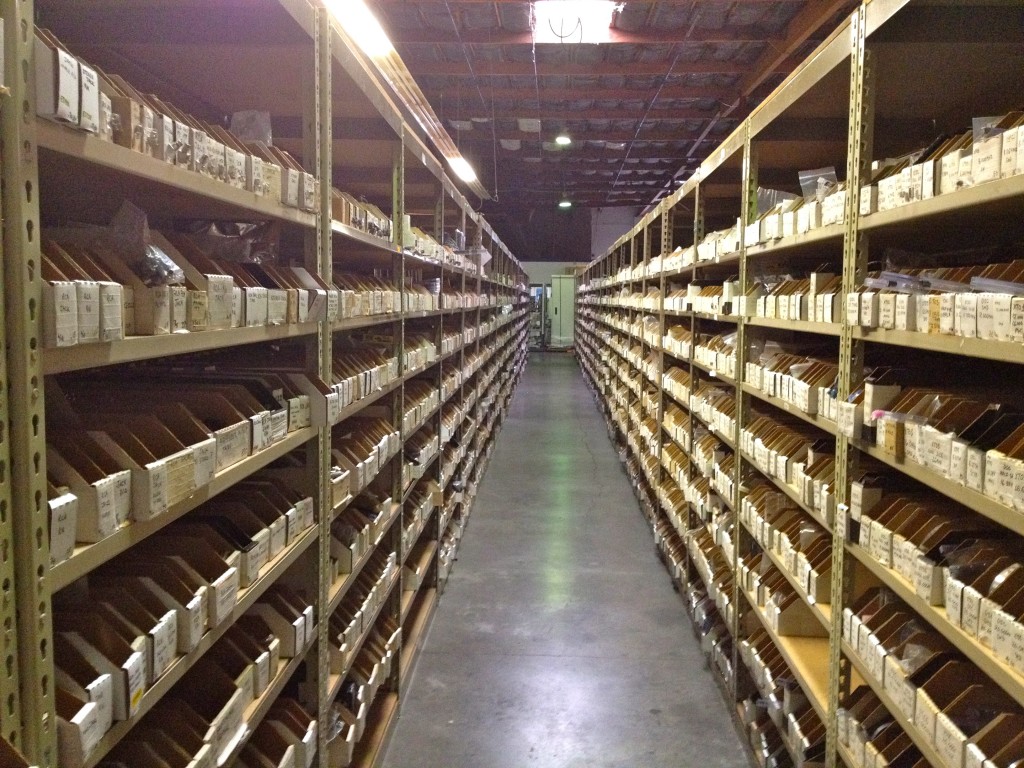 Excess Solutions has a similar selection as ACE, but in addition to the very long aisles with small component boxes, also have a few racks with odd equipment and computer parts. The lighting can be a little dim at the bottom shelves, so bring a little flashlight for checking the box labels.
Excess Solutions is found at:
156 S Milpitas Blvd. Milpitas, CA 95035
More information at http://www.excesssolutions.com/
Anchor-Electronics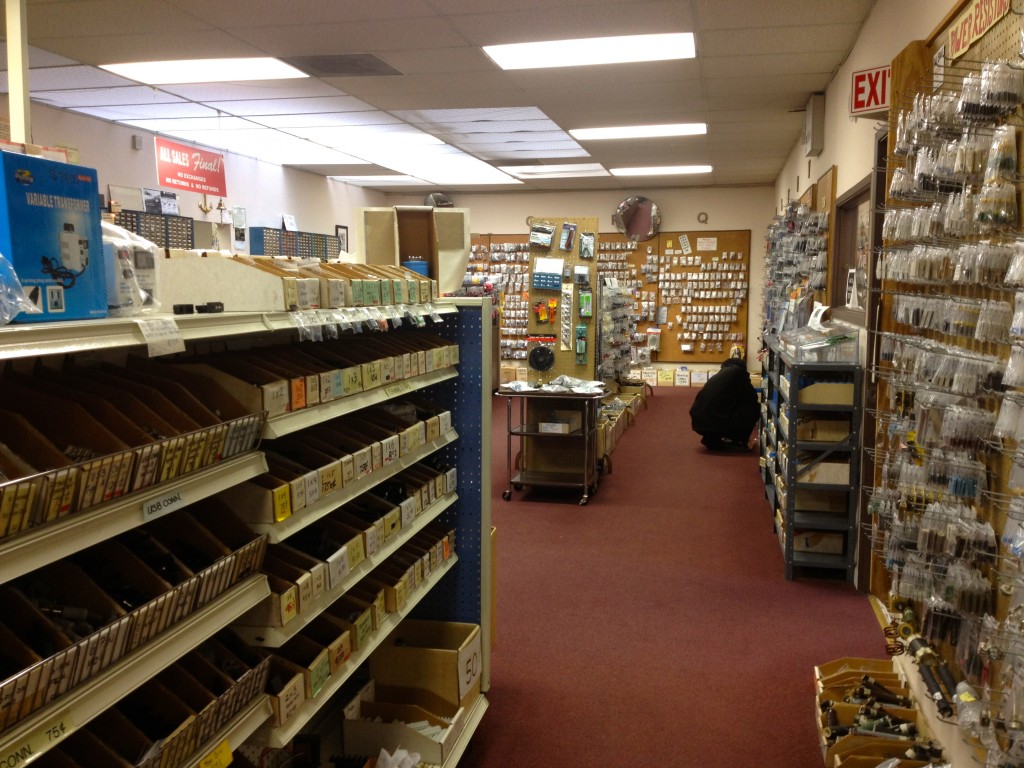 When entering Anchor-Electronics you won't find the endless racks of brown component boxes, but instead a smaller and nicely presented selection of not only components but also specialty tools, test equipment, prototype gear, and probably the best service in the area. Some of their products seems to be new and not surplus, but some are definitely running out, like for instance the nice sets of Pogo-pins they have been selling. I picked some up a few years ago, but now they only have the crown type left, and not the spear head ones on stock.
You find the store at:
2040 Walsh Ave. Santa Clara, CA 95050
Or at their website: http://www.anchor-electronics.com/
Al Lasher's Electronics (Berkley)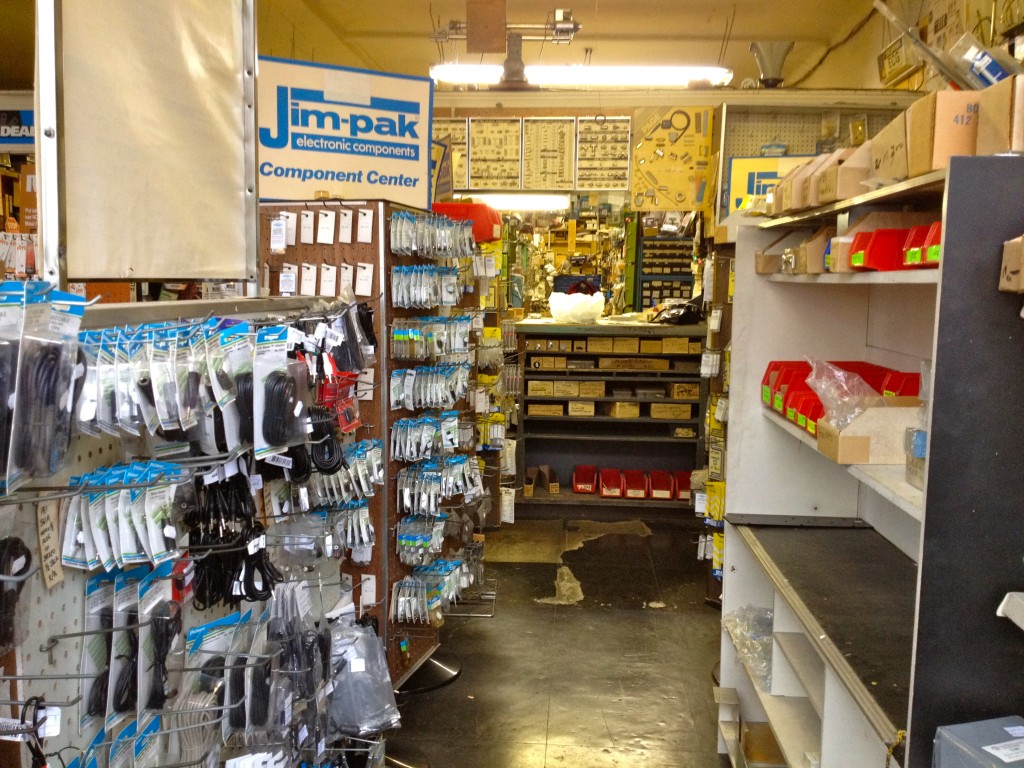 Al Lasher's isn't located down in the south bay as the others but is included here as they might have that little component that you are looking for. They do have some surplus items but mostly deal in components or tools that you might for your little home project. Since most of their stock is behind the counter, they are most useful for getting specific items that you can ask for. If you are in the area, stop by, but if you visiting the other stores in the south bay, it's not worth the drive just to go there.
You find Al Lasher's at
1734 University Ave Berkeley, CA 94703
More info at: http://allashers.com/
APEX Electronics (Los Angeles)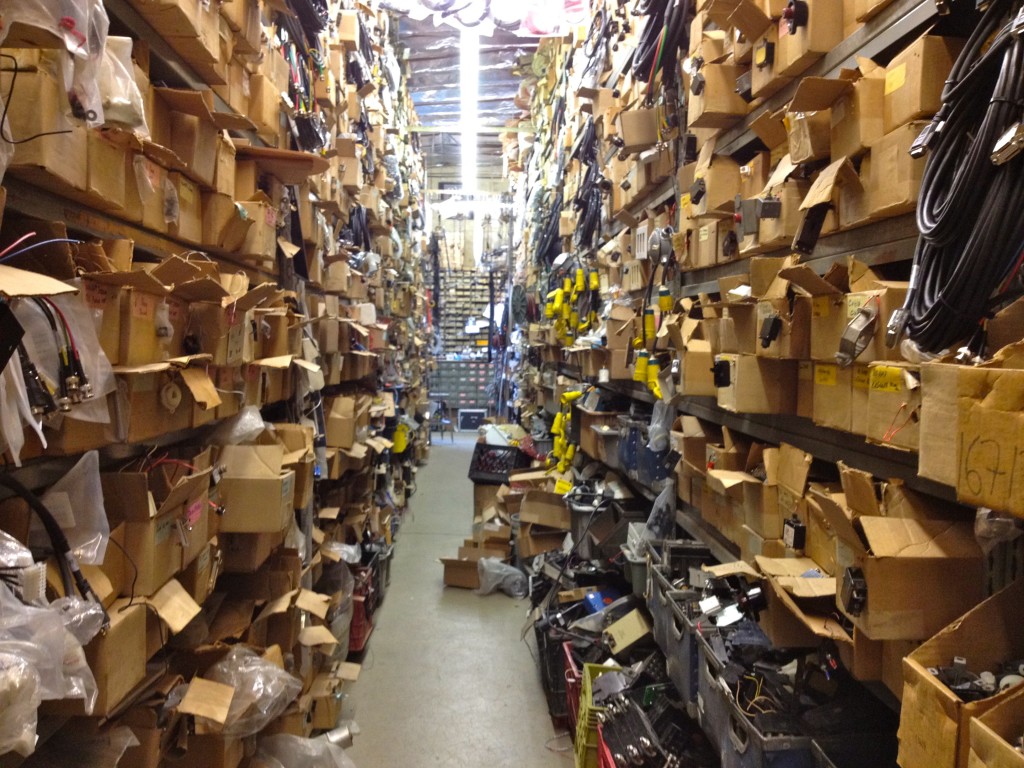 APEX is probably the most chaotic and nerdy surplus stores on this list. You find their tightly packed warehouse in the northern part of LA in Sun Valley, where they have racks going from floor to ceiling packed with brown boxes full of components. When walking around between the racks, you can also feel the proximity of Hollywood, with old movie props or 19" rack based tape decks filling up the shelves. I looked for a test image generator and actually found one, but it was for NTSC only and I wanted a PAL one.
If you are in the area, definitely stop by and have a look.
APEX is located at:
8909 San Fernando Road Sun Valley, CA 91352
More info at: http://www.apexelectronic.com/
All Electronics (Los Angeles)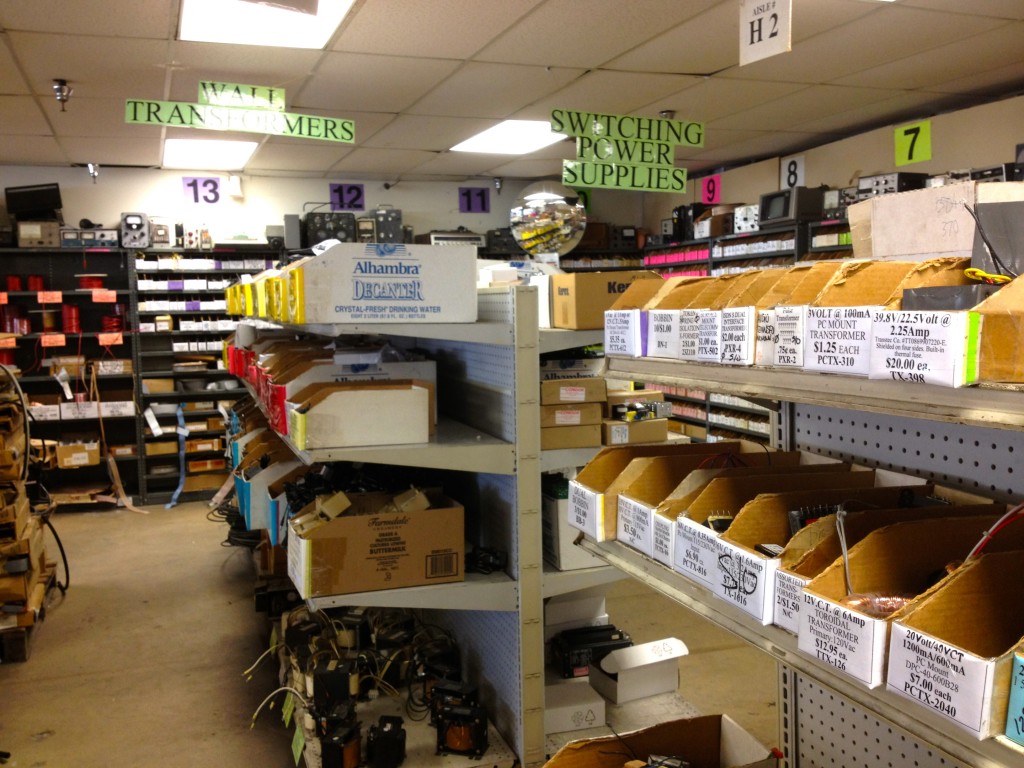 All Electronics is the last one on this list. Also located in the greater LA area, not far from APEX, you will find a store with what looks like new components that they keep in stock mixed up with various stuff that has some electro mechanical relation. The selection isn't enormous but they have some nice items that might fit a project or two.
You find All Electronics at:
14928 Oxnard St. Van Nuys, CA 91411-2610
More info at: http://www.allelectronics.com/